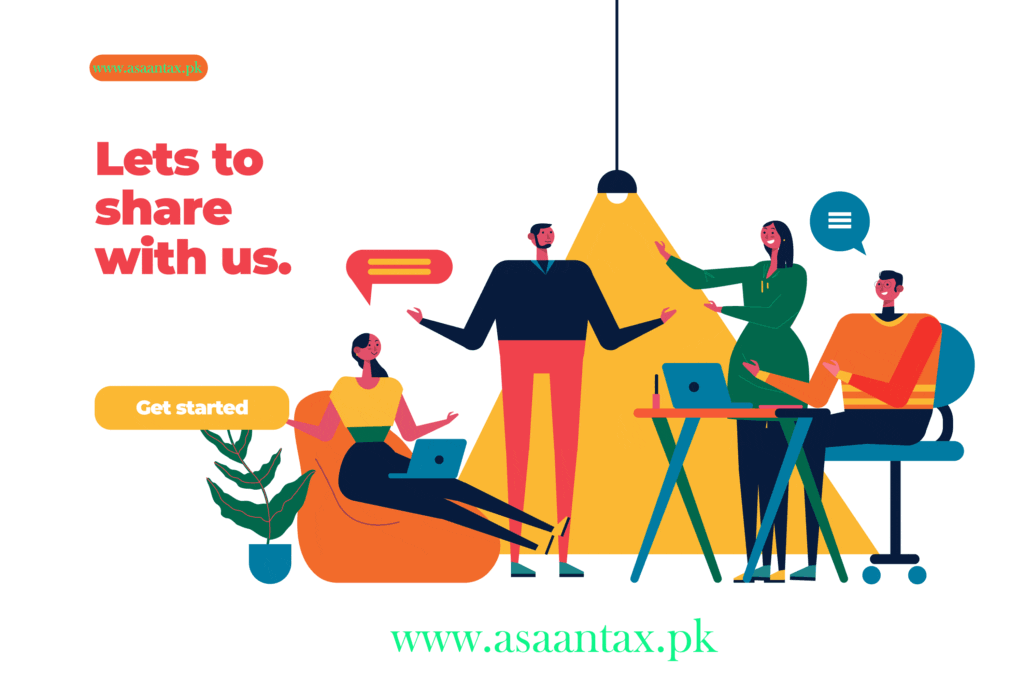 Welcome to Asaan Tax, your one-stop solution for all your tax-related needs in Pakistan. We are a team of experienced tax consultants who specialize in providing personalized tax services to individuals and businesses of all sizes.
At Asaan Tax, we understand that dealing with taxes can be a daunting and complex process. That's why we strive to make the process as easy and stress-free as possible for our clients. Our goal is to help you save time and money by maximizing your deductions and minimizing your tax liabilities.
We offer a wide range of tax-related services, including:
Annual Income Tax Return: We provide expert guidance and support in filing your annual income tax returns, ensuring compliance with all relevant tax laws and regulations.
Monthly Sales Tax: We help you stay on top of your monthly sales tax obligations, ensuring that your business remains in compliance with all relevant tax laws.
Quarterly Withholding Tax: We offer expert advice and support in managing your quarterly withholding tax obligations, ensuring timely and accurate payment of all relevant taxes.
National Tax Number (NTN): We assist individuals and businesses in obtaining their National Tax Numbers (NTNs), a requirement for all taxpayers in Pakistan.
Copyrights: We provide legal guidance and support in protecting your intellectual property, including copyrights.
Trademark Registration: We assist businesses in registering their trademarks, protecting their brand and ensuring legal compliance.
At Asaan Tax, we are committed to providing our clients with exceptional service and support. We believe in building long-term relationships with our clients based on trust, integrity, and professionalism. We work closely with our clients to understand their unique needs and tailor our services to meet those needs.
We offer our services across Pakistan, ensuring that no matter where you are located, we are always there to support you. Contact us today to schedule a consultation and discover the Asaan Tax difference.
Welcome to Asaan Tax, your trusted partner for comprehensive tax solutions in Pakistan. Our experienced team of tax consultants is dedicated to simplifying the complexities of taxation for individuals and businesses. From annual income tax returns to monthly sales tax and trademark registration, we offer a range of services designed to save you time and money. Trust Asaan Tax for expert guidance, compliance assurance, and a commitment to building lasting client relationships. Contact us for a consultation and experience the Asaan Tax difference nationwide.